Virginia Employment Law Updates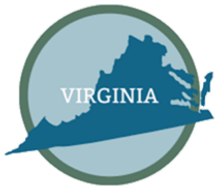 ATTENTION VIRGINIA EMPLOYERS
Several new pieces of legislation went into effect in Virginia on July 1st that impact employers and their employees.  These include amendments to the Commonwealth's overtime wage law, workplace health and safety laws, leave laws, and new hiring requirements for job applicants with disabilities.
Virginia Overtime Wage Act
Virginia's controversial Overtime Wage Act (VOWA), which was initially passed in 2021, was amended this year by the General Assembly.  When the law was adopted a year ago, it created a great deal of confusion for employers because it was a distinct departure from previous law and differed significantly from the federal Fair Labor Standards Act (FLSA).  The 2022 amendment, which took effect on July 1, 2022, abandoned most of the existing law, and replaced it with language adopting the FLSA.  As a result, employers may now revert to the overtime pay practices they had in place prior to the enactment of VOWA.
Virginia employers should be aware, however, that the amendments are not retroactive.  As a result, employees may still bring actions for overtime violations that occurred between July 1, 2021, and June 30, 2022, under the 2021 provisions of VOWA.  This year's amendments also include a directive that the Secretary of Labor conduct a study of VOWA and report back to the General Assembly by November 1, 2022.  Depending upon the results of this study, Virginia employers may see more changes to the Commonwealth's overtime law in 2023.
Workplace Posters – Seizure First Aid
Virginia employers with 25 or more employees must now display a poster regarding first aid treatment for seizures.  The poster must be displayed in a conspicuous location in the workplace along with other required labor and employment law posters.  The first aid guidelines are consistent with those established by the Epilepsy Foundation of America.  The poster is available on the Virginia Department of Labor & Industry's website at Seizure First Aid Poster.  The law does not require employers to provide training, nor does it require them to render assistance to anyone who suffers a seizure in the workplace.  It does, however, provide protections for good Samaritans who render first aid in good faith and without compensation.
Evictions and Adverse Employment Actions
During the COVID pandemic, landlords were prohibited from evicting tenants from their properties.  Now that the prohibitions on evictions have expired and landlords have resumed these proceedings, Virginia has enacted legislation to prevent employers from firing or taking other adverse action against an employee who takes time off work to attend an eviction proceeding.  In addition to termination, an "adverse action" may include requiring employees to take sick or vacation leave benefits to take time off for eviction proceedings.  Employees must provide employers with reasonable notice of their need to take time off to attend such court proceedings.  Employers who violate this provision of the law may be charged with a Class 3 Misdemeanor.
Hiring Preferences – Disabled Job Applicants
In 2005, Virginia passed legislation allowing local government employers to give preference in hiring to honorably discharged veterans of the United States Armed Forces.  This year, the law was amended to also give preference in hiring to other persons with disabilities.  Under the statute, a "person with a disability" means any person (regardless of whether they served in the United States Armed Forces) who has a physical or mental impairment that substantially limits one or more of his major life activities or who has a record of such impairment.  The statute allows employers to give weight to the applications of both disabled veterans and other persons with disabilities who meet all the knowledge, skills, and eligibility requirements and are otherwise qualified for the position.
This Update is provided for informational purposes only. It is not intended as legal advice, nor does it create an attorney/client relationship between The Moore Law Group, LLC and any readers or recipients. Readers should consult counsel of their own choosing to discuss how these matters relate to their individual circumstances. Reproduction in whole or in part is prohibited without the express written consent of The Moore Law Group, LLC.
This Update may be considered attorney advertising in some states. Furthermore, prior results do not guarantee a similar outcome.