New Laws Applicable to Organizations with Maryland Workers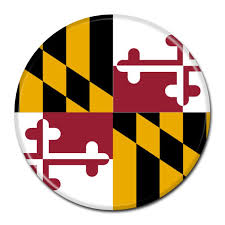 During the 2019 legislative session, the Maryland General Assembly passed new legislation that may affect your business if it has employees or independent contractors in Maryland. Here is what you should know:
The Maryland Fair Employment Practices Act – Maryland's Anti-Discrimination Law – Has Expanded
Effective October 1, 2019, the Maryland Fair Employment Practices Act (MFEPA) was amended to expand coverage to include independent contractors and employers with one or more employees. Formerly, the MFEPA prohibited all public employers and private employers with 15 or more employees from discriminating in employment based on race, color, religion, sex, age, national origin, marital status, sexual orientation, gender identity, genetic information, disability unrelated to job performance, or refusal to submit to a genetic test or to make available genetic test results. This amendment means that organizations with at least one employee or independent contractor working in Maryland are now covered by the MFEPA.
Additionally, the General Assembly amended the MFEPA to: 1) expressly prohibit "harassment;" 2) extend the deadline for filing charges for harassment from six months to two years; 3) expand the statute of limitations for harassment claims from two years to three years; and 4) extend the deadline to file non-harassment claims from six months to three hundred (300) days. Moreover, the MFEPA now explicitly states that the 300 day period for filing a claim of pay discrimination begins on the day the employee knew or should have known of the discriminatory practice, rather than the date of the disputed pay practice.
As a result of these changes to the MFEPA, all organizations with at least one employee or independent contractor working in Maryland should ensure that they adopt, publish and enforce strong, updated anti-discrimination and anti-harassment policies for both employees and independent contractors. Expanded deadlines for filing claims means that proper documentation of employment (and independent contractor) decisions and actions is more critical than ever.
The Organ Donation Leave Law
The General Assembly also passed new legislation providing for organ donation leave. This law, which also became effective on October 1, 2019, requires employers with 15 or more employees to provide employees leave up to 60 days for organ donation or 30 days to donate bone marrow. The law prohibits employers from applying the leave concurrently with any leave under the Family and Medical Leave Act and, among other things, the employer must maintain employer-provided health care during the organ donation leave. Covered Maryland employers should update their personnel policies to address this new law.
The Noncompetition and Conflict of Interest Law
The Maryland legislature also passed The Noncompetition and Conflict of Interest Law. This was passed in apparent response to recently publicized national cases of entry-level and lower-skilled workers being required to sign non-competition agreements. This law prohibits employers from requiring employees who earn less than $31,200 annually (or $15 per hour) to sign noncompetition or conflict of interest agreements. While low-wage employees typically are not required to sign non-competition and conflict of interest agreements, such agreements for these workers are now illegal in Maryland.
Minimum Wage Increase
The minimum wage will increase incrementally in Maryland to $15 per hour. The legislature, over a veto from the Governor, passed a law gradually increasing the state minimum wage to $15 per hour as of January 1, 2025. The first increase, to $11 per hour, goes into effect on January 1, 2020. The incremental changes after January 2020 depend on the number of an organization's employees. Wages for servers and bartenders is not effected by this legislation, but the bill eliminates from the wage and hour law an exemption for amusement and recreational establishments.
Coming Attractions: Ban the Box
On February 15, 2019, Governor Hogan vetoed "ban the box" legislation which was passed by the General Assembly by a veto-proof majority. "Ban the box" laws prohibit employers from asking job applicants about their criminal records prior to a first interview. It is likely that this legislation, in one form or another, will be re-introduced during the next legislative session and is likely to pass. As of right now, Baltimore City, Montgomery County, Prince George's County and the District of Columbia all have some version of "ban the box" legislation.
Please contact our office if you have any questions about any of these new laws or if you require assistance implementing them.